Ersie Joyner hated the police. As a teenager in Oakland in the 1980s, Joyner was part of a car club called Motion Unlimited. They lowered Japanese pickup trucks and equipped them with rims, slick paint jobs and booming stereos. Joyner's blue convertible 1986 Toyota won awards at car shows. "That was the beginning of the sideshow era," Joyner recalled. "We were involved in sideshow activity and the police hated us."
One Oakland motorcycle cop took a particular interest in Joyner. The officer pulled him over for speeding while he was on his way to work at UPS. Before Joyner rode away, the cop told him, "hey, little motherfucker, I'm going to give you a ticket every time I see you."
The officer kept his promise, and soon Joyner's license was suspended and he was driving illegally, taking side streets to work each day. Still, the cop pulled him over again one day, noticing the 15-inch woofers in the back of Joyner's truck. The officer wrote him a ticket for loud music, but Joyner balked — his amp didn't even have a fuse. When Joyner refused to sign the ticket, the officer threatened to arrest him. "Take me to jail," Joyner told the cop, "because I'm not signing this ticket." Instead, the officer ripped up the ticket.
It wasn't until years later that Joyner discovered the officer would have had to call his supervisor to the scene to arrest him.
The young auto enthusiast eventually went on to join the Oakland Police Department himself, despite tough questions about that suspended license during his interview. As a cadet, he encountered that same officer in the locker room, who apparently didn't remember Joyner, shook his hand, and welcomed him to the police force. "This is the greatest job you can possibly have," the officer said. "The only way that you will ever get fired here is if you get caught with a dead naked woman or a live naked boy."
Joyner's interactions with that officer gave him an early insight into one of the challenges faced by police departments everywhere. "It was an awakening in regard to there are some people in the police department who shouldn't be here and there are some people who make things very difficult for others," Joyner said in an interview in his office in the Eastmont Substation in East Oakland. "There are a few careers out there where you just can't have any bad apples, and I just think police work is one of them."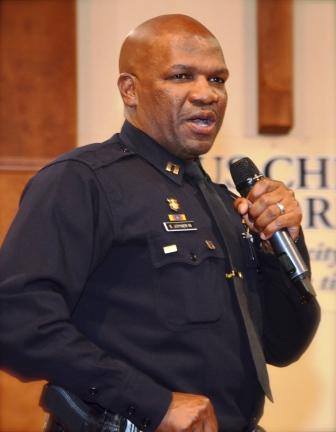 In the 28 years since he first joined the force, Joyner attained the rank of captain and became the most decorated officer in the department's history. Most recently, he has been widely credited with finally getting a handle on the city's chronic gun violence through his work with Operation Ceasefire. Now, he plans to concentrate on his wife and two children after neglecting his family for police work for 28 years.
Joyner is retiring this August, ending a winding career that has taken him through nearly every position in the department. From a patrol officer in his early days, he became an undercover drug buyer, then moved into investigations. He spent years in the homicide section, eventually commanding it. In 2010, he was promoted to captain and tapped as an area commander for East Oakland.
And while Joyner has been involved in five shootings, more than almost any other police officer, he points out that in all but one, there was no complaint to internal affairs and no civil lawsuit.
"I have a lot of respect for him as a police officer," said John Burris, a civil rights attorney who sued the Oakland Police Department over Joyner's one fatal shooting. "If there were more like him we wouldn't have as many police shootings as we have and we wouldn't have the brutality cases that we have."
In Joyner's last role, he built a team to operate the department's lauded Ceasefire program. As he plans to retire on his 50th birthday this August, he leaves behind a strategic operation that has been credited with a 32 percent reduction in shootings and homicides over the last six years. And the department will have to reckon with whether it can maintain that trajectory without his leadership.
Gregarious and funny, Joyner puts people at ease. Despite his high rank, he doesn't deal much in formalities, strolling through the police station in a black sweatsuit and white sneakers, smiling and waving at uniformed officers. His team of 38 officers greet their captain like a good friend.
---
Unlike most Oakland police officers, Ersie Marree Joyner III was born, raised, and continues to live in Oakland. As of April, only 10 percent of Oakland police officers live in the city and only about a third even live in Alameda County. The city has made efforts to recruit more officers from the city, but the proportion of officers living in Oakland hasn't budged in years. Many police officers simply do not want to live where they work.
"People see me as Ersie Joyner first, and then a police officer," Joyner said. "And I make sure that's how it is. I've always tried to treat people with dignity and respect, one because they deserve it, but two because I want to be able to travel this community and hold my head up high."
Joyner was born at Kaiser Hospital in Oakland in 1969. At the time, his parents lived on D Street in East Oakland, but moved to 66th Avenue because Joyner's father was frustrated with the cracked sidewalks.
Joyner's parents were Baptists, but they sent him to Catholic schools and sacrificed to pay the tuition. He attended Assumption School in San Leandro through eighth grade, and was the only Black student in his class until fifth grade. "At school, I had all white friends," he said. "Back in my parents' neighborhood in Sobrante Park, I had all Black friends. My parents always taught me that your friends were your friends, so I didn't grow up thinking these are my Black friends, these are my white friends. They were my friends."
But his environment still gave him an early awareness of race. Joyner recalls a day early in elementary school, when he was playing basketball and waiting for his best friend to pass him the ball for a free throw, but he wouldn't pass it. "Hey Ersie, I got a question for you," he said, looking at Joyner's large afro. "Do you wash your hair or do you vacuum it?"
Joyner graduated from Bishop O'Dowd High School and then attended California State University East Bay in Hayward, where he was a criminal justice major. He told his parents he intended to be a lawyer, "But no way did I have the aptitude or the ability to ever be a lawyer."
A stern college professor at CSU East Bay, a former probation officer, first suggested to Joyner that he become a police officer. Joyner was a class troublemaker, and in his senior year, the professor called Joyner up after class. Joyner was convinced he was about to get thrown out of school.
"So young Joyner, what are you going to do with your life?" he recalls the professor asking him. "I puffed up my chest, I fixed my shirt, I said, 'sir, I'm going to be an attorney,'" Joyner said. "He looked back at me with no hesitation and said, 'No, for real, what are you going to do with your life?'"
Joyner said he didn't know, and the professor said, "I think you'd make a great police officer."
He recalls being incredulous, and ticking off a litany of complaints about police — both his own experiences and those of family and friends. But the professor told him that it was vital that "people from different walks of life with different experiences join the police department and, more importantly, rise to the level to effect change."
Days later, Joyner applied to join the OPD. Reflecting on why, Joyner recalled that he grew up playing cops and robbers, and always fought his friends to be the cop. "Deep down inside the thought of chasing bad guys and driving fast became very intriguing," he said. "Plus, I was always raised to fight for those who can't fight for themselves, so the profession seemed perfect for me."
He started the police academy in 1991, just five days after graduating from college. As all officers do, Joyner first started in the patrol division. One call made his career.
Joyner was called to a domestic violence incident at 15th and Center streets in West Oakland. A woman had caught her boyfriend cheating on her. When he tried to leave, she jumped on his car, and he purposely ran into a fire hydrant, breaking her leg. By the time Joyner arrived, the man was gone.
As Joyner was taking the report, the boyfriend called to threaten the woman and warn her not to call police. Joyner took the phone and told him to come back. Joyner's intent was to arrest him, but he told him he just wanted to hear his side of the story. The man told Joyner he wouldn't come back but would meet him at a liquor store on San Pablo Avenue.
Without calling dispatchers or letting anyone know where he was going, Joyner left the scene and drove to the liquor store. "It was the biggest dude I've ever seen in my life," he recalled. The man was cooperative and willingly let Joyner search him and then got into the patrol car. But as soon as Joyner was done, a police car across the street flashed its high beams, and the driver called him over.
The driver was Sgt. Barney Rivera, who headed the department's narcotics task force. Rivera pointed out everything Joyner had done wrong, from leaving the scene without alerting anyone where he was going, to attempting to arrest a potentially dangerous suspect with no cover. Joyner, still in his rookie probation period, was convinced he was about to be fired.
Instead, impressed by Joyner's initiative, Rivera asked him to join his task force as an undercover drug buyer. Joyner spent the next year posing as an addict purchasing crack from street dealers.
The sergeant promised Joyner that if he spent a year posing as a buyer, he'd join the task force's enforcement team. They were known as "jackets" because instead of standard uniforms they wore blue jackets with POLICE written on the back with blue jeans and gun belts, a wardrobe that made it easier to chase down dealers fleeing a street bust.
Rivera recalled that Joyner's athletic prowess made him particularly adept at running down suspects. "I knew if Ersie was at the scene, he was going to catch him," Rivera said. "I never saw anybody who could outrun him; he was smoking fast."
At the time, Oakland and other cities were mired in an epidemic of crack cocaine use. The extensive drug use hit poor Black neighborhoods the hardest and contributed to high rates of street crime. In the early 1990s, crime — particularly violent crime — was at a 30-year high in Oakland. As part of the War on Drugs, politicians enacted harsher sentences for drug crimes and police departments conducted broad sweeps of street-level dealers.
In Oakland, the 20 officers in the narcotics task force were arresting as many as 30 people each night, or 7,000 people a year, Rivera recalled. The entire department would arrest 23,000 people a year for drug-related offenses, including many people who were arrested again and again. Joyner himself was awarded a Medal of Merit for making more than 460 undercover buys and 400 narcotic arrests during one year of investigations.
Eventually, the department shifted its emphasis to investigating larger narcotics distributors instead of users who were selling on the street to feed their habit. The change in direction was positive and more impactful, Rivera said.
"I think back over my career how much time I put into … trying to lock up some crackhead with half a rock," Rivera said. The policies at the time made many people into felons, he said, but didn't really slow down the distribution of drugs, as for every street level dealer they'd arrest, there were 10 more addicts ready to take their place.
Joyner excelled at investigations and was skilled at cultivating informants, Rivera said. He also was on the SWAT team and Rivera would send him in first, knowing that he could trust Joyner to remain steady while entering a potentially dangerous situation. "You're looking for a guy who's solid, doesn't show any emotion, does his job, and is meticulous," Rivera said.
Eventually Joyner left the task force and was moved into investigations. Rivera recalled that he would still come visit his old teammates on his lunch break as he was doing burglary investigations. So they sent him a gift.
Despite being one of the bravest officers he knew, Rivera said Joyner is afraid of mice. He joked that Joyner could charge a machine gun nest and show no fear, but not if there was a mouse in the room. So his old teammates on the narcotics task force left a present on his desk: a box, wrapped as a gift, with a live mouse inside.
He told Rivera it took all his strength not to scream when he opened it.
---
In 1996, Joyner was assigned to the homicide section. He was a good detective who solved 75 percent of his cases over the next five years, well above the unit's average. Oakland's homicide detectives tend to have larger caseloads than other agencies. Joyner was the lead investigator on 75 cases over those five years, an average of 15 per year. Investigators in other California cities may only take on two to five investigations per year.
"I saw things that I wish I could forget, but I can't," Joyner said. "I dealt with family members who will carry on a pain that I can't describe from the loss of life. That fueled me to be the best homicide investigator that I could possibly be."
During that time, Joyner began attending meetings of Family and Friends of Murder Victims. Members meet once a month to discuss their cases and support each other. At times homicide detectives attend to answer their questions.
Recalling the meetings, Joyner described mothers who had lost their son, but five or six years later still go into the closet and smell their clothes to remember them. Another mother kept her son's phone active so that she could call and hear her son's voice on the voicemail message. Another mother would describe seeing a person who looks like her son while shopping and driving around the neighborhood and having to remind herself that her son is dead.
Most distressing was a mother who lived in the same neighborhood where she'd lost multiple kids. The shooters had not been captured and remained in the community, where she'd sometimes run into them.
In 2001, Joyner returned to patrol as a sergeant but was assigned back to the homicide unit in 2006, promoted to lieutenant, and put in charge. He made it mandatory that each investigator rotate through meetings of Family and Friends of Murder Victims.
In his first year as homicide commander, there were 145 homicides in the city, the highest single-year total since 1993. Joyner issued an extensive report at the end of the year describing who the victims were and where and how they were killed. Sixty-seven percent were Black.
"It was weighing heavy on my heart seeing so many people who looked like me being killed by people who looked like me and not being able to stop it," Joyner said. "Relationships were so strained back then with our community that no one wanted to talk to the police or trust us with sensitive information."
While the department's clearance rate was low that year, 39 percent, Joyner noted in news reports at the time that they solved more cases than the previous three years.
"I had to be creative in managing workloads, watching for burnout, and reminding staff each case was an individual with a family not just a number," Joyner said. "I was most proud of that team for never forgetting that and remaining empathetic during all that chaos."
The most notorious case from his time in homicide was the Aug. 2, 2007, murder of journalist Chauncey Bailey. The Oakland Post editor was doing reporting related to Your Black Muslim Bakery when he was ambushed and shot while walking on 14th Street on his way to work.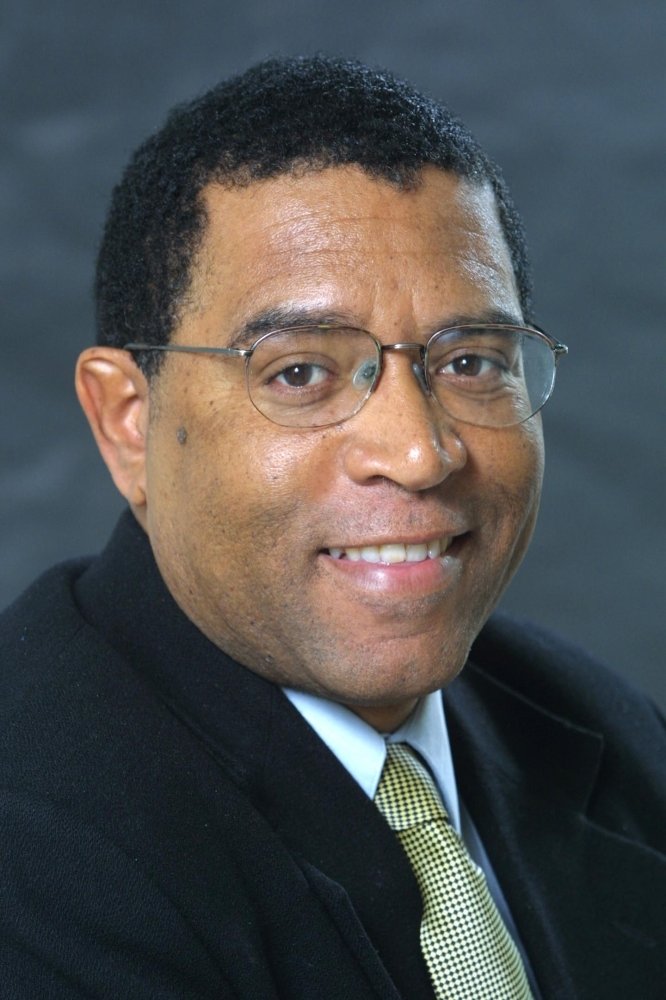 The bakery had operated in Oakland since 1971. It was the center of a Black Muslim community that operated several businesses and ran social programs in Oakland. Allegations of criminal activity swirled around the bakery for decades. Its founder, Yusuf Bey, was charged in the alleged rape of four underage girls in 2002 but died of cancer before he could face trial. Joyner said the OPD allowed criminal activity at the bakery continue for years out of fear of taking on a prominent religious group. "It built a sense of culture with them that they were untouchable."
After the elder Bey's death, the younger generation felt emboldened and committed a litany of criminal offenses. Joyner said it was difficult to get the department to commit to a raid on the bakery, and indeed, the Department of Justice report states that Oakland police were unwilling to move against the bakery in 2005 after Bey IV and associates attacked two liquor stores and stole a shotgun that was later used to murder Bailey.
"I believed they were responsible for killing and I've never in my entire career had to go through such great lengths to get the department to actually commit resources to arrest these individuals," Joyner said. In fact, before the raid that finally shut down the bakery, Joyner said then-police Chief Wayne Tucker called him into his office and asked him, "Are these the types of Muslims who believe if they get killed they're going to get 40 virgins?"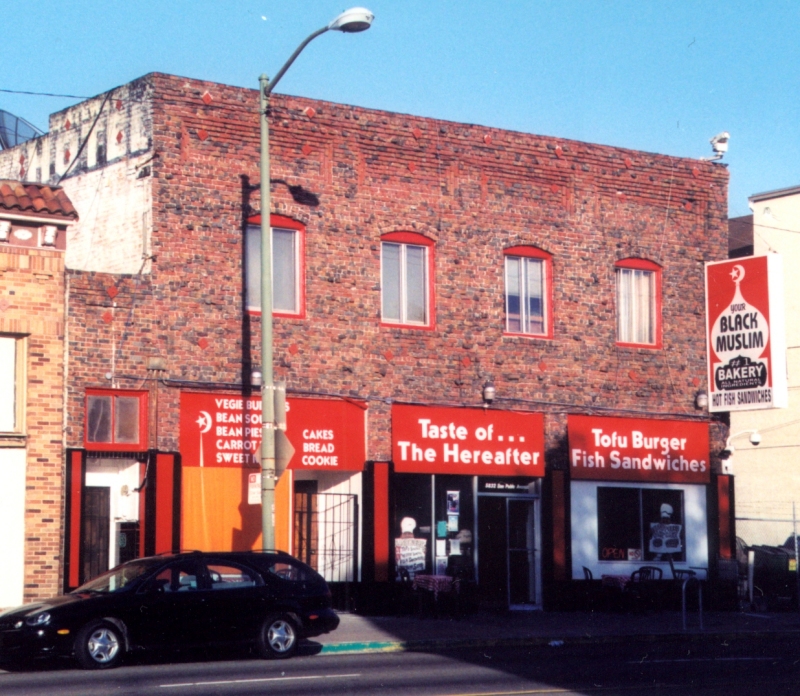 The violent power struggle set in motion by the elder Bey's death eventually culminated in Bailey's murder. The next day, Oakland police finally raided the bakery and shut it down for good.
Eventually, the head of the bakery at the time, Bey's son Yusuf Bey IV, and an associate, Antoine Mackey, were convicted of ordering and facilitating Bailey's assassination. Another low-level associate, Devaughndre Broussard, confessed to shooting Bailey and testified against Bey IV and Mackey during the trial. Broussard also confessed to two other murders: Odell Roberson, whom he said Bey IV ordered him to kill in retaliation for killing his brother; and Michael Willis Jr., whom Bey IV ordered him to kill on a whim because he wanted to kill white people. Bey IV was convicted of all three murders.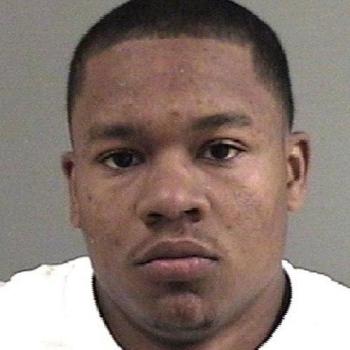 Some OPD investigators raised concerns about the quality of the homicide investigation, specifically suggesting that lead investigator Sgt. Derwin Longmire had an improper relationship with the people at the bakery and Bey IV. Longmire, whom Joyner supervised, was criticized for placing Bey IV and Broussard in a room together without recording the conversation. After the interaction, Broussard confessed to killing Bailey, but said he acted alone. Initially, only Broussard was charged, but Bey IV remained jailed while awaiting trial in a separate kidnapping and torture case.
Mayor Ron Dellums asked the state Department of Justice to conduct an independent investigation into Longmire's handling of the case. The investigation found that Longmire had violated Oakland police policies regarding retaliation, insubordination, and compromising a criminal case. It also found that Joyner had violated the retaliation policy for an interaction with Officer Jesse Grant, who investigated the kidnapping case and raised concerns about Longmire. The Department of Justice wrote that Joyner questioned Grant's maturity and said he didn't respect him. Joyner said that he "cussed out" Grant while telling him why he didn't want to work with him as a homicide detective.
Joyner called the Department of Justice investigation "laughable" and said Longmire was an excellent detective. Assistant Chief Howard Jordan recommended that Longmire be terminated, but the sergeant won his appeal. Joyner received a written reprimand.
Despite the discipline, Joyner remains proud of his work on the case and displays a framed news article from The New York Times reporting about the raid on the bakery.
"We solved three murders that would have never gotten solved and held the bakery to account for people who did not have the courage," Joyner said. "People all want to be heroes until it's time to do hero shit. When you do hero shit, it's not just about running into doors; it's about being able to withstand the things that come along with making decisions. You've got to do the right thing for the right reasons every single time and you will always win. I've been a winner my whole career because I'm not afraid to take chances."
---
Joyner has used his gun more than almost any other police officer. A 2016 Pew Research Center survey found that only 27 percent of police officers nationwide have ever fired their gun in the line of duty. According to data compiled by the independent reporting project Oakland Police Beat, since 1993, 242 Oakland police officers have fired on suspects and 58 of them have been involved in more than one shooting. One, Marcus Midyett, was involved in seven shootings. Three others were involved in five each, including Joyner.
The first came nearly 10 years into Joyner's career. He was supervising a backyard search for a suspect who had just robbed a bank inside a Super Kmart on High Street in 2001. While talking to a motorcycle officer to warn him he thought the suspect might be nearby, Joyner spotted the suspect, Julius Bell, emerge from some bushes. Bell started running but turned toward the officers. Joyner said he thought he had a gun in his hand and fired once but missed. Bell then lay on the ground and gave up. He was unarmed.
The following year, Joyner was working on a violence-suppression task force in an unmarked car when he witnessed an attempted carjacking near the Coliseum. Two suspects blocked in their victim with another car and held the driver at gunpoint. They recognized Joyner and his partner as police and fled, leading them on a pursuit all over East Oakland. They crashed and Joyner chased the gunman into a backyard. When Joyner caught up with him, they wrestled over his gun, and Joyner shot him in the leg.
It was the second time that the suspect, Wayne Gordon, had been shot in the leg by police. The first time he'd been hiding in a doghouse as officers were about to arrest him for an alleged murder.
After he shot Gordon, Joyner was placed on administrative leave. He returned to work four days later and was running an undercover school to teach younger officers to pose as drug buyers. At the end of the course, students were paired with veteran officers and deployed throughout the city in a massive drug bust.
"When you go out and buy dope, you have to get in character; it's like being in a Broadway play," Joyner said. "Whatever you want to play, dress as that person and stick to that role."
That day, Joyner wore a UPS shirt, Daisy Duke shorts and brown boots. One of his students dressed in clothes covered in paint to pose as a painter. While conducting a buy on International Boulevard, just as uniformed officers swooped in, a man who had nothing to do with the deal stepped out of a nearby smoke shop, saw the police, and ran. One officer chased him and Joyner followed in his unmarked car. As the man crossed the street and tried to hop a fence, the officers noticed he had a gun. Joyner, in his UPS shirt and Daisy Dukes, jumped out of the car, yelled "police," and he and his trainee both shot but missed.
When police took the man's statement, he told them he was a gang member and had the gun for protection. He said the gun had gotten stuck on the fence as he jumped it. Apparently, he didn't hear the officers say "police," and at the end of the interview, he asked, "Did you guys catch the guy in the UPS shirt and the Mexican painter who were shooting at me?"
In 2005, Joyner was driving on Martin Luther King Jr. Way when he noticed a man he recognized, Moses Barnett, jaywalking and staring down drivers. Joyner was again in an unmarked car, but when Barnett looked at him, he recognized the officer and Joyner saw he was carrying a gun. Barnett ran and Joyner followed him into a backyard. As Joyner peered around the corner, he saw Barnett pointing a gun, and shot and wounded him.
The only fatal shooting Joyner was involved in happened in 2011. By then, Joyner had been promoted to captain. He learned through a Drug Enforcement Administration wiretap about a planned murder. Under Joyner's orders, officers surveilled the target residence and waited for the suspects to arrive, where they planned to stop the car and arrest them before the murder could take place. Three men arrived in a Toyota Camry. The officers used their cars to block it in. Two of the suspects got out and the officers did as well.
One of the suspects fled, and the other, John Sloan, walked toward a house holding a gun. According to a district attorney's report clearing the officers of criminal charges, Sloan turned toward Joyner and the captain shot him. Sloan dropped the gun and ran away. Meanwhile, Officer Cesar Garcia shot the driver, Antoine Jackson, with an AR-15, because Jackson didn't raise both of his hands. They later learned that Jackson was unarmed. Both men died.
Civil rights attorney John Burris sued the city over the shooting, saying that officers ambushed the two men, who were only trying to get away. During a settlement conference, Joyner greeted Burris and addressed Sloan's family. "I just want to offer my condolences," he later recalled saying. "I can't imagine losing a loved one, I'm very sorry for the events of that night, and I hope I have an opportunity to explain to you what happened."
The city's attorneys were furious. "I felt like I owed them that," Joyner said. The city eventually settled the case for $75,000 but Joyner said the bulk of that went to Jackson's family, not Sloan's.
"I didn't agree with him on the shooting, that's clear; I told him that," Burris said. "However, he did apologize to the family. That rarely ever happens. That took a lot, because he took a lot of criticism on that shooting. I didn't accept his position but I respected the position he had taken. It didn't diminish him in my eyes as a forthright officer who was acting in good faith."
Joyner stands by each case and defended them in detail. "I stand by everything that I've done because I don't cost the city money because I don't do things that are wrong," he said.
Still, as Oakland police have sought to curb use of force overall, recent tactical changes could have prevented some of Joyner's shootings. Oakland police officers are no longer instructed to chase suspects into backyards. Instead, when a suspect runs into a backyard, police establish a perimeter, then tactically search the area, which results in fewer chance encounters.
Joyner keeps two poster-sized charts framed on the wall of his office: one showing the reduction in shootings and homicides over the last several years and the other showing the reduction in use of force. While the department's court-appointed monitor has raised questions recently about whether force is being properly reported, Oakland police undeniably have significantly reduced shootings. In fact, there were no shootings by police officers in Oakland in 2016 and only one each in 2017 and 2018.
Joyner sees the two charts as related and part of a shift toward more targeted intelligence-driven policing. He points out that no one on his current Ceasefire team, who regularly deal with Oakland's most violent people, have ever used their firearm as part of their Ceasefire work.
"Random application of resources always yields random results," Joyner said. "So if you have people out there arbitrarily using discretionary time to do whatever they want, you're asking for a disaster."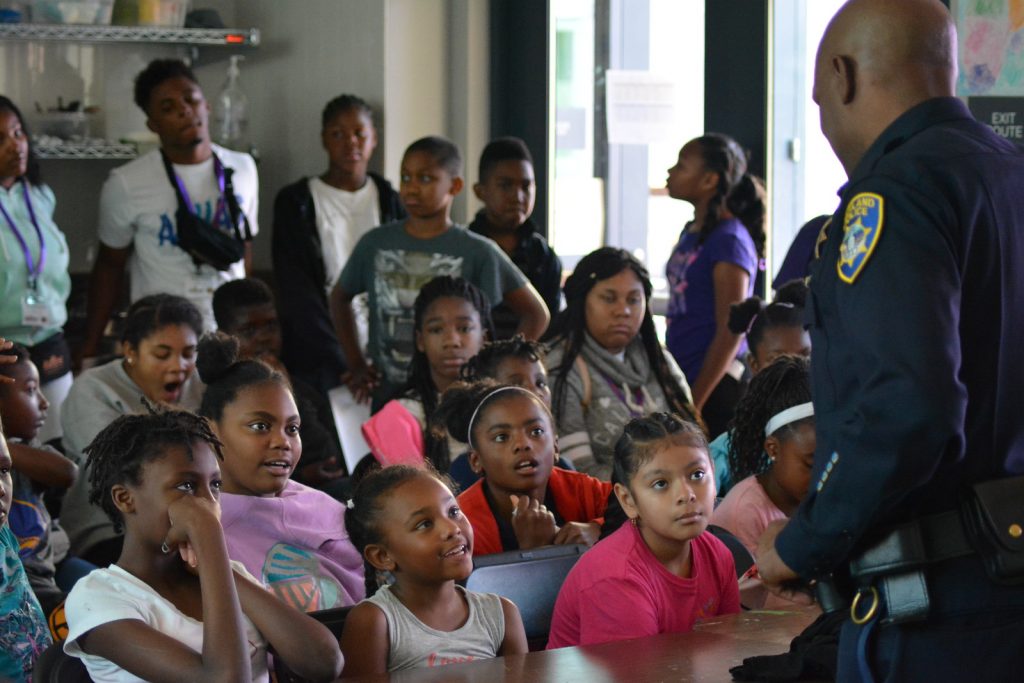 The concept of Operation Ceasefire was developed in Boston in the 1990s. It involves calling meetings with people most at risk of being involved in violent crime, letting them know that they're at risk of arrest and incarceration if they continue being engaged in violent crime, and offering them resources and assistance in making life changes. But if they continue being involved in violent crime, they are arrested and prosecuted with the full force of the law.
While commonly perceived as a policing strategy, Ceasefire requires participation from disparate community groups in providing the necessary assistance. Ceasefire participants are assigned a full-time life coach and can receive a stipend of up to $300 a month for reaching milestones. They are helped finding employment and education.
It took years for Oakland to get the strategy right, and it had multiple false starts under the mayorships of Jerry Brown and later Jean Quan. But toward the end of 2012, as Quan was departing, Oakland assigned a full-time Ceasefire coordinator, Reygan Harmon, and a captain to oversee the policing aspect, Joyner.
A study released last year by Northeastern University in Boston attributed Oakland's Ceasefire strategy to a 32 percent reduction in shootings from 2011 to 2017. And while some might argue that the recent reduction in crime has more to do with gentrification, David Muhammad with the National Institute of Criminal Justice Reform, a Ceasefire consultant in Oakland, points out that the study controlled for demographic shifts and found that the census tract with the least amount of demographic change had the highest reduction in gun violence.
Joyner's leadership has been key to the effort, Muhammad said.
"Ersie's role — his consistency, his passion and knowledge — has been a big part of that success," Muhammad said. "He's from Oakland, he's come up in Oakland, and that's both given him a passion as well as a knowledge."
As he retires, Joyner will leave behind an extensive handbook describing the Ceasefire strategy and a team of officers he's worked with and trusted for years to continue the work. But questions remain whether the city can maintain the political will — and find an officer as capable of leading the program in the future. "We're going to be challenged with his departure and we're certainly hoping to get someone as strong," Muhammad said.
One job Joyner has never been offered, or interested in, is police chief. "I am apolitical when it comes to my job and that job would be in conflict of my core beliefs of the type of officer and commander I wanted to be," he said. "I made it to the highest civil service rank in the police department that you could be promoted without having to be appointed by the mayor."
In 2016, when the department was mired in scandal over several officers' interactions with an underage victim of sex trafficking known as Celeste Guap, the department cycled through three chiefs in a single week. Joyner said he was approached by Mayor Libby Schaaf who asked him to stay focused on keeping the community safe. "With the wheels falling off, can you do that?" she said.
Later, he said that Schaaf called him back to her office and asked, "How did you do it?"
"It's simple," Joyner said. "We don't fight for Caesar; we fight for Rome."