Janine deManda has worked at the Oakland Public Library since 2011. She's lived in Oakland for the last 16 years, longer than she's lived anywhere else, and views libraries as a valuable public service. In 2014, she earned a master's degree in Library and Information Science in the hopes of getting a full-time permanent job with the city. But she's still a temporary employee, and the city forbids her from working more than 18.5 hours a week.
"I want to use my skills to the best of my ability to serve the people of this city," deManda said in a recent interview. "And the city of Oakland is not making the best use of those skills or that desire to serve — not in my case and not in hundreds of others."
In December, deManda went on strike and marched outside City Hall along with hundreds of other city workers who are members of Service Employees International Union Local 1021, which represents nearly all of the city's more than 1,300 temporary part-time workers. Part-time workers make up about half of Local 1021's Oakland membership and about 28 percent of all city of Oakland employees.
There are some improvements for temporary part-time workers in the agreement that SEIU recently reached with the city — they will get raises along with the rest of the membership and a bump in their health and welfare benefit, which is an hourly addition to their wage intended to help them purchase healthcare or other benefits. And the city has been taking some steps to move temporary employees into full-time positions, such as through an upcoming ballot measure for library funding. But for most temporary part-time workers, there is little end in sight for their "temporary" status.
The temporary-part-time (TPT) classification was originally designed for seasonal or occasional workers, such as staffing up parks in summer or teaching a class one or two days a week, but many TPTs have been working year-round for the city of Oakland for years or even decades. They receive no city health care plan, can't work more than 960 hours a year (the threshold to be eligible for retirement benefits from California Public Employment Retirement System, or CalPERS), and can be fired at any time for almost any reason. And while TPTs aren't subject to the rigorous civil service recruitment process that full-time workers must go through, their hiring process is lengthy and for some includes written examinations and background screenings by the Oakland Police Department.
And the pay is often poor. Even some skilled part-time positions in the city receive just above minimum wage. In January, the city advertised on Craigslist for a part-time job at the Lake Merritt Sailboat House involving teaching boat safety to patrons. The city job required boating experience and CPR certification but paid only $13.58 per hour plus the $2.10 health and welfare benefit. Oakland's minimum wage, which is revised annually to keep up with inflation, became $13.23 on Jan. 1.
Oakland considers itself to be a progressive city and its mission statement states, "Citizens and employees shall be treated with fairness, dignity, and respect," but some city employees interviewed for this report compared Oakland's labor practices to notoriously exploitative companies like Walmart and McDonald's.
In November, SEIU sued the city for overusing part-time labor, arguing that it violated the city charter, which establishes the goal of attracting "the best and most competent persons available" and "to provide the employees security of tenure, with advancement or promotion within the service, where practicable." Although the charter allows for hiring temporary part-time workers "when required," the lawsuit argues that the city has manipulated this exception "to intentionally deprive city employees of the security of tenure and the possibility of advancement or promotion within the civil service system."
According to a recent roster of temporary part-time workers that the Express obtained through a public records request, Oakland's Parks and Recreation Department has by far the most temporary part-time workers, 839, followed by the libraries with 173. The police department employs 55 and public works employs 45. It's been that way for years: According to union data, parks and recreation employed an average of 721 temporary part-time workers between 2003 and 2013. The library employed an average of 246 workers during that time.
Oakland's extensive use of part-timers saves the city millions of dollars each year and converting part-time positions into full-time ones would be costly. Union officials also acknowledge that replacing part-timers with full-time employees would lead to fewer city jobs overall, but they argue that the shift would reduce the city's mistreatment of workers. Employees also say that converting more jobs to full-time would improve city services for the public and that the city's use of part-time labor has led to disorganization and high turnover in city departments. City supervisors struggle to fill shifts while preventing their employees from working too many hours, while part-timers often lack the institutional knowledge needed to adequately serve the public.
In an interview, Ian Appleyard, the city of Oakland's Human Resources director, noted that temporary part-time employees are not completely without job protections: They are protected by city, state and federal laws that guarantee a minimum wage and that their workplaces will be safe and free of discrimination, among other things. "The main difference for the majority of the part-time employees is they are collectively represented by SEIU, which is different than many part-time employees in different jurisdictions, and certainly in the private sector," Appleyard said.click to enlarge

"I understand that they might be frustrated by those positions, but I think working for the city is a good position; it's a good job," he added.
Appleyard also disputed the idea that there's a lack of opportunity for temporary part-time employees and said that in recent years, the city has made efforts to move part-timers into full-time positions. "We always have an incentive to promote our own. That is the best way to grow any organization," he said.
But with financial pressures mounting for local governments across the state and a high-profile U.S. Supreme Court case pending that could cripple unions nationwide, the future of municipal employment could be bleak.
For this report, the Express interviewed several highly qualified and devoted city workers who worked year-round as temporary employees for years without being offered a full-time or even a permanent part-time position. Some current city employees agreed to discuss their employment on the record, but others would only speak anonymously because their at-will status gives them little job security and they feared losing their jobs. Some said their hours can be suddenly cut to nothing without warning or explanation.
---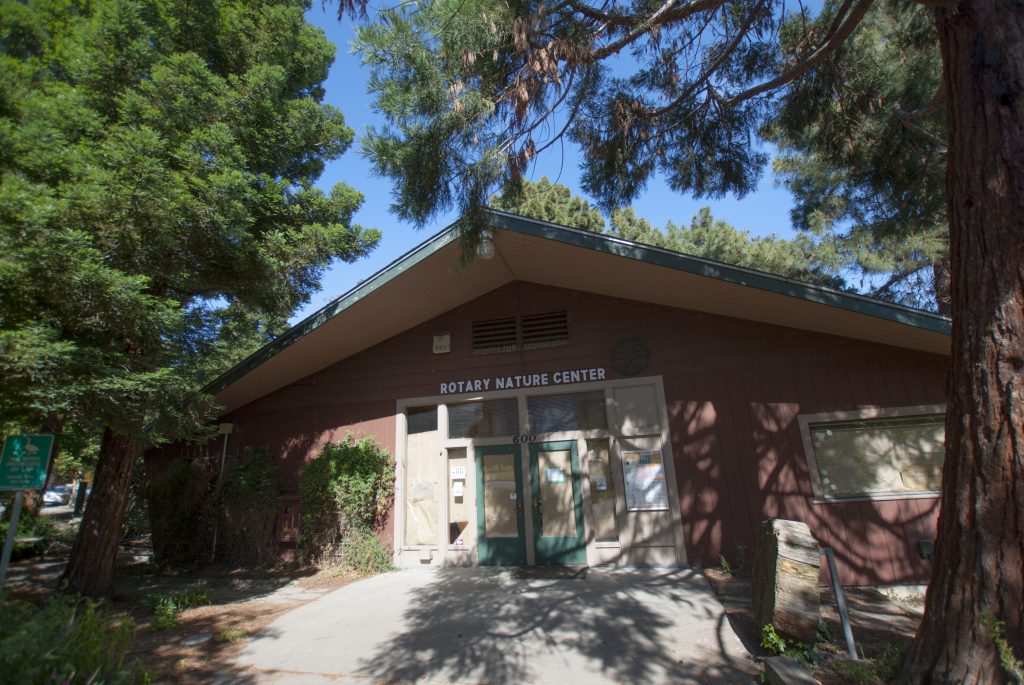 Few people are as passionate about anything as Constance Taylor is about Lake Merritt. For years, Taylor worked at the lake for free, founding an organization devoted to educating people about the lake's long history and important role in Oakland's environment. When she was hired as a temporary part-time employee by the city, she leveraged the contacts she'd built as a volunteer to improve the programming at the Rotary Nature Center and organized a successful nature festival. Her passion led her to work off the clock, even as the city turned her down for a permanent position.
Taylor left the city last April. The Rotary Nature Center had been shut down about a month prior, ostensibly for cleaning, but also due to reports that the animals kept there had been abused. At a meeting held at the Lake Merritt Sailboat House to discuss the future of the nature center in January, Taylor drew loud cheers when she introduced herself to the room of roughly 80 participants. One woman who had attended a nature walk led by Taylor even spontaneously spoke up in her support, saying that the city should find some way to keep her involved.
But by then, Taylor had moved on. The city did little to keep her, and now that she's a full-time professional naturalist with the East Bay Regional Parks District, the city has little chance of bringing her back. "When they treat TPTs as disposable, then they're not doing themselves a favor," Taylor said during a recent interview while enjoying a glass of cider on one of her few days off. "It's hard to build anything when your foundation is constantly shifting."
Taylor moved to Oakland from Columbus, Ohio, in 2010. Although her background is in marketing, not environmental science, she quickly became fascinated by Lake Merritt and set out to learn more about it. "I was really curious and wanted to know, 'What is this magical place?'" she recalled.
In 2012, Taylor established an organization called Wild Oakland. She organized walks and talks at the lake and blogged on her website about things she was learning. Taylor speaks loudly and laughs often, and her earnest enthusiasm for the lake is infectious. She can excitedly rattle off facts about Lake Merritt: that it's 15,000 years old, was formed after the last ice age, and is thought to have been a rich hunting ground for Ohlones until the early 1800s. It's the nation's oldest wildlife refuge and is still connected to the bay, providing important habitat for wildlife like migrating birds, full, leopard sharks, and jellyfish.
Taylor continued her free programs regularly, including a Bioblitz event in 2014 to catalog the wildlife at the lake, where 1,275 observations were logged by 67 participants on the website iNaturalist.
"Lake Merritt was the catalyst for me becoming a full-time professional naturalist," Taylor said. "For myself, like many other people in Oakland, I feel like Lake Merritt has had a major impact on how I interact with the rest of the world."
She said she sees the lake as "the beating, wild heart" of Oakland, something that always reminds her to stop and consider how her actions affect the plants, animals, human communities, and larger environment that we all depend on.
In decades past, Taylor could have found a role as a full-time naturalist with the city of Oakland and spent her career employed there. In 1948, Oakland hired one of the first municipal naturalists in the nation, Paul Covel, who also had started as a volunteer giving nature talks. Covel helped establish the Rotary Nature Center at the lake and eventually had a team of three other full-time staffers there doing programs and maintaining a collection of exhibits and live animals. Stephanie Benavidez, who was supervising naturalist at the nature center when Taylor was hired, was hired by Covel in the 1970s.
But when Taylor came to Benavidez looking for a job in 2015 after volunteering at the lake for three years, Benavidez could only offer her a temporary part-time position. Since Taylor was hired halfway through the year, she worked full-time at first, despite only being paid a low hourly wage with no benefits. Once the next year started, Benavidez instructed Taylor to cut down her weekly hours to make sure she could work throughout the year without going over her 960-hour annual limit.click to enlarge
"And that's challenging," Taylor said. "There's only so much you can do when you're working 20 hours a week at a place, and I often did a lot of work outside of paid time as well." She said she asked about getting a permanent part-time position for more job security, but Benavidez told her she didn't have the budget for it.
Taylor's job responsibilities were not well defined, and she found that Oakland Parks and Recreation Department was disorganized and inefficient. She used her marketing expertise to make simple adjustments to how the Rotary Nature Center promoted itself, for example, by putting out a guest sign-in book to collect visitors' email addresses. When she organized programs, advertising them on the city of Oakland's website required a trip downtown and to reserve a terminal ahead of time, so she worked with a colleague to start an independent website that could be updated without the hassle.
Taylor spent most of her time putting together programs, such as with local wildlife illustrator John Muir Laws, and trying to promote them, even using the email list she'd built through Wild Oakland to promote events at the center. But while the nature center was once a place where visitors could pop in and see the same staff day after day, the use of part-time workers made it impossible for people to build fond memories of the staff the way they did in the heyday of the 1970s. "How do you build community if you constantly have people shuffling from place to place because they don't have opportunities for growth where they are?" she said.
In October 2016, Taylor hosted the first Oakland Nature Festival at the Rotary Nature Center. She heavily mined her contact list from Wild Oakland, partnering with the San Francisco Bay Area Chapter of the Wildlife Society, bringing in presenters for free, and charging groups $60 to table there. "People were so generous," she said. "It was very much a community coming together saying, 'We want this place to succeed.'"
At the January meeting to discuss the future of the Rotary Nature Center, parks and recreation director J. Nicholas Williams, who took over the department in June 2016, mentioned the nature festival as something he'd like to see continued. But if it does, it will likely have to be without Taylor. She calls the East Bay Regional Parks District "the promised land" because her job there comes with a living wage, regular hours, and benefits.
"I just wanted to bring the world to the nature center and tell everybody how amazing Lake Merritt is," she said. "I've never simultaneously cared so much about a job and been treated like such shit."
---

Oakland has been employing a large number of temporary part-time employees since at least the early 2000s. According to data from the city and SEIU, the city employed an average of 1,281 temporary part-time workers since 2003, including 1,379 temporary part-time employees in fiscal year 2016-17. Some current temporary part-time workers have worked for the city for decades. According to a recent SEIU roster, 19 temporary part-time employees were hired in the 1980s, 36 were hired in the 1990s, and more than 200 were hired in the 2000s.
While the sheer number of temporary part-time workers has risen in recent years, city Human Resources Director Appleyard said there has been some improvement. He said it's important to look at the total number of hours worked, rather than the number of part-time employees, to see how much the city is relying on part-time workers for its labor, because the number of hours part-time employees work can vary dramatically.
According to city data, the number of hours worked by temporary-part time employees is down from 733,000 hours worked by 1,399 employees in fiscal year 2014-15 to 688,000 by 1,363 employees in 2015-16 and 636,000 hours in 2016-17. "That's a 13-percent reduction over two years of reliance on part-time employees," Appleyard said.
But the 2014-15 fiscal year was also a 15-year high for temporary part-time labor by that metric — possibly the year the city was most reliant on this kind of labor in its history. Data from an SEIU presentation to the city's Civil Service Board in 2014 showed an average of 615,000 hours worked by 1,245 temporary part-time employees between 2003 and 2013, with spikes of 664,000 hours by 1,354 employees in 2004-05, 654,000 by 1,226 employees in 2007-08, and 683,000 by 1,281 employees in 2012-13.
Appleyard said that the city has spent $2 million converting part-time employees to full-time during the last four years. But even that spending barely made a dent; it amounted to only about 20 conversions, he said.
The efforts have not been proceeding as quickly as SEIU would like. The union has been raising the issue for years, and the lawsuit against the city points out that Oakland had agreed in 2013 to establish a working committee to find ways to limit the number of part-time employees. But the committee later dissolved after producing no findings or recommendations.
"The city is making an effort to address the issue — it takes time, and we have many financial pressures that we're working under and operational pressures as well," Appleyard said. "I think that while maybe being a part-timer might not be desirable to them in comparison to other places to work, we actually have a pretty good number of benefits and protections for our part-time employees."click to enlarge

In the latest contract negotiations, temporary part-time employees won wage increases along with all other SEIU members. They will receive a 4-percent raise retroactive to July 2017 and another 1 percent in January 2019. That could be a 2-percent raise depending on tax revenue. Temporary part-time employees will also get an increase in their hourly health and welfare benefit, which will rise from $2.10 to $2.90 per hour once the new contract is in place.
The previous SEIU contract, effective from 2015 to 2017, only provided for raises for temporary part-time employees after 1,950 hours of continuous service — more than 2 years with the 960-hour per year restriction. It also provided sick leave to temporary part-time employees only after 4,800 hours — more than 5 years of employment. But with the voter-approved Measure FF, which raised the minimum wage and required new sick leave benefits for all public and private workers in Oakland, the city had to bring its sick leave policy into compliance with the new law.
The union contract also includes a city contribution of 3.75 percent of each temporary part-time employee's total wages to a retirement account managed by the International City/County Management Association Retirement Corporation, a private entity that is separate from the state-run CalPERS program. And fired employees are entitled to a meeting with their supervisor's manager to discuss the reasons for their termination, though the contract specifically notes that the meeting is strictly informational. Appleyard said the meetings have led to some reinstatements.
While some temporary part-time employees are supportive of union efforts on their behalf, others expressed frustration that they weren't protected from termination and were provided no job security and had little faith in the union. Some were uncertain if they even were a union member.
Felipe Cuevas, SEIU's city of Oakland chapter president, acknowledged that many positions, particularly in parks and recreation, can be seasonal and suited for temporary part-time labor. But he said many TPTs are working year-round in the same roles for years. "We just think that a lot of the work that's being done by TPTs is not seasonal work," Cuevas said.
He would like to see temporary part-time employees converted to full-time but acknowledged it will be a slow process and that one full-time employee can replace two or three temporary part-time employees. "If you convert, you only have the need for one worker instead of two. We understand that," he said. "But in the long run, everyone would be better off."
---

Since the 1970s, Oakland's park maintenance labor force has endured dramatic changes, with far fewer people employed in skilled gardener positions and more workers in unskilled part-time park attendant positions. According to a 2016 report by the Oakland Parks and Recreation Foundation, a nonprofit organization devoted to supporting Oakland parks, the city slashed the number of gardeners by two-thirds in roughly 40 years — from 91 positions in 1970 to only 26 in 2012. The city, meanwhile, employed no park attendants in 1970, but had 80 by 2015.
Because of that, the report found that while the city has been busy adding parks, such as through 2002's Measure DD bond measure that funded extensive improvements to Lake Merritt, it lacks the staff to maintain them. A survey by the parks foundation gave most of the city's parks a C average. The parks in council President Larry Reid's East Oakland district got a D+ rating.
Some current and former parks employees described working for the city as highly disorganized, with staff struggling to perform basic duties while staying within the confines of the 960-hour per year limit. They said basic information about their job responsibilities and compensation was poorly communicated.
One employee at the Lake Merritt Sailboat House said employees there would be fired by being taken off the schedule with no formal notice. He said he saw it happen to several other temporary part-time employees during the nearly two years he worked there, then it happened to him last month.
Jaime Omar Yassin recently wrote a blogpost on his experience working at the boathouse, where he advised patrons on boating safety, ran group tours, and occasionally towed exhausted boaters back to the dock or pulled them out of the water after they capsized. Yassin also discussed his employment and provided the Express with copies of his certifications, termination letter, and the work schedule after he was removed.
He started working there in June 2016 and worked year-round. But he said he was abruptly taken off the schedule on Feb. 3, shortly after warning a high school class about recent East Bay Express investigations into sewage spills across the city, including in Lake Merritt. The class was taking measurements of lake water and he offered them gloves. Since then, he said he's been having a hard time getting a meeting with the city to discuss why he was terminated.
Yassin said that in order to get the job at the boathouse, he took a two-hour test, did a skills assessment on-site, and passed a background check that took months to complete. He was highly qualified for the job, which requires first aid and CPR training as well as prior experience with boats. He speaks Spanish and was certified bilingual by the city, giving him a small hourly bonus. (Oakland has been making a concerted effort to hire more bilingual staffers, particularly in public-facing roles.) He said that when the dock staff took a 200-question state test to pilot the 27-foot pontoon boat for lake tours and outings, he was the only one to pass. Since he was fired, the city has had some trouble filling shifts for tours, like the weekly high school science classes.click to enlarge
While he acknowledged that he doesn't know for sure if he was terminated for warning the class about possible sewage in Lake Merritt, Yassin said he finds it to be an "unlikely coincidence" that he was taken off the schedule less than 24 hours later. He said his supervisor told him days later there had been a complaint about an interaction he had with a member of the public. "To my knowledge, she still hasn't done anything to assure that the lake is safe for the patrons of the boat rentals she manages," Yassin said.
Eventually, after about 10 days of phone calls and emails, Yassin received a separation notice on Feb. 14 from the city stating, "Your services are no longer needed." Since then, he's been trying to get a meeting with the manager above his supervisor — the only recourse for terminated temporary part-time workers in the SEIU contract — but he's so far been unable to schedule one. The union and city have even been reluctant to include him in their emails to each other, he said.
---

Workers in the Oakland Public Library described similar conditions, with temporary part-time workers frequently moved from branch to branch, leaving them constantly struggling to learn different working environments. Even long-term employees who had regular shifts at the library said their hours were always at risk of suddenly being cut, leaving them scrambling to pick up shifts at other branches to keep their income steady.
Janine deManda, who has worked as a temporary part-time employee in the city for the last seven years, said that some employees have had to resort to keeping a binder, notebook, or Google doc with the most pertinent information about the branches so they understand what's expected in workplaces they only spend a few hours in each week — maybe only a few hours each year.
At this point, deManda has some stability in her schedule, such as working in the children's room every other Sunday afternoon. But she also finds herself checking daily emails to see when she can pick up a shift at one of the 18 locations in the library system. Not only does the inconsistency make it difficult to do the basics of the work, it's a downside for library patrons, who want to see a familiar face, she said. "Especially the younger patrons, the kids," she added.
City officials said 102 of the 174 permanent positions at the library were staffed by employees who were previously temporary part-time workers. In fact, Associate Library Director Jamie Turbak, who was once a temporary part-time employee, will soon be the interim director of Library Services because the current director, Gerry Garzon, is retiring, according to Appleyard.
The library does appear to have been making strides in addressing its use of temporary part-time labor in recent years. December's union roster indicated that the library currently employs 173 temporary part-time workers. That's down from an average of 246 between 2003 and 2013, when library TPTs worked an average of almost 129,000 hours annually. But roughly half of the city's library employees are still temporary part-time.
"We've acknowledged that the city needs to be doing more conversions," Garzon said. "The Bay Area is a high cost area. The city has attempted to address some of the issues with our temporary part-time employees over the years by doing some conversions and by addressing some sick leave benefits and increasing their health and welfare benefits."
The library is pursuing a new parcel tax measure that will appear on the June 5 ballot that includes $1.5 million for expanded library services and would convert some temporary part-time positions to full-time. "This has probably been the biggest area the city council and we have heard from the public: that our public wants more evening hours and they want an additional day of service," Garzon said. But he said no decisions have yet been made about what hours would be added and how many new full-time positions that would mean.
If the parcel tax doesn't pass, the fiscal outlook for the library could be dire. "We have told the council we are running a $3.5 to $4 million deficit, and if this parcel tax doesn't pass, we are looking at library closures," Garzon said.
Oakland voters have passed parcel taxes to keep the library afloat before. Measure Q, which garnered 77 percent of the vote in 2004, was intended to increase library services to schools, acquire new books and materials, and increase computer and technology access. But after the recession, it turned into a stop-gap for library funding. The city council reduced the library's general fund allocation from $12.9 million in the 2007-08 fiscal year to $9.1 million in the 2009-10 fiscal year. For years it hovered at just above $9 million, the minimum effort required to continue receiving Measure Q funds. In 2015, the general fund allocation for the libraries was raised to $11.1 million. Last year, it rose to $13 million.click to enlarge

If the new library measure passes, $13 million will be the new minimum allocation that the city has to maintain to keep drawing parcel tax funds. The new measure was also drafted in a way that the city must keep the library funding at pace with other services, except for the police and fire departments and unless there's a fiscal emergency.
---

The U.S. Supreme Court heard oral arguments last week in Janus vs. The American Federation of State, County and Municipal Employees, Council 31. The case involves a child support specialist in Illinois, Mark Janus, who argues that he shouldn't be forced to pay fees to his employee union. The "fair share" or "agency" fees charged by the union are for the costs of negotiating a contract for all employees, including Janus, and for defending employees in disciplinary proceedings, but Janus argues that it's a violation of his free speech to make him pay the fees if he does not agree with the union's political activities.
With President Donald Trump's appointment of conservative justice Neil Gorsuch to the Supreme Court, there's a decent chance the court will overturn a 1977 decision that found the fees were permissible under the constitution. Such a decision could cripple the ability of public employee unions nationwide to organize because they could no longer charge fees as a condition of employment. If enough people elect not to pay dues, unions would no longer be able to sustain themselves.
SEIU members, pledging their support for the union, rallied in front of San Francisco City Hall on Feb. 26 as oral arguments were underway in the Supreme Court in Washington, D.C. But with half of its city of Oakland membership in vulnerable, low-paid part-time positions, with some unsure if they even are represented by a union, opting out of the fees could be tempting for many members of SEIU, should Janus win his case.
While the city of Oakland has been working to move away from temporary part-time labor in its libraries, in at least one area, it is considering expanding the use of it. A recent report by City Auditor Brenda Roberts suggested that Oakland hire part-time police dispatchers as a way to address staffing shortages, even though it also found that the shortage was partially due to the city's uncompetitive compensation packages.
How the city of Oakland grew to employ so many temporary part-time employees is difficult to determine. Many of the city's fiscal challenges were decades in the making; they stem from demographic shifts and decisions long past that are beyond the control of anyone in the current city government yet still need contemporary solutions.
In 1978, California voters approved Proposition 13, decreasing property tax rates and restricting the rate they could rise to no more than 2 percent per year, while also making it much tougher to raise other taxes. Since then, the state has struggled to collect enough revenue to keep pace with inflation and its growing population. Meanwhile, there are concerns about the stability of the state's public-employee pension system, which has been paying out more than it's taking in, partially a result of the large baby boomer generation reaching retirement age.
With alarming fiscal predictions all over California and the influence of unions waning, Oakland's extensive use of part-time labor may be the wave of the future.