Thomas Henderson, the former owner of the Tribune Tower who was sued by the U.S. Securities and Exchange Commission in a sprawling fraud case, is now facing federal criminal charges.
An indictment against Henderson, 70, was unsealed on Tuesday. He is charged with conspiracy, conspiracy to commit wire fraud, 13 counts of wire fraud and two counts of making false statements. Each of the fraud counts carries a maximum sentence of 20 years in prison.
He pleaded not guilty during a court appearance on Tuesday and was released on $250,000 bond, according to court records.
Henderson is accused of misusing a federal job creation program to obtain millions of dollars that he then used to purchase property or for unrelated business ventures. According to the indictment, he raised more than $110 million from more than 200 investors from 2011 to 2017.
The federal program, called the EB-5 visa program, allows foreign investors to obtain permanent residency in the U.S. if their investment of $1 million – or $500,000 in specified targeted employment areas, which includes Oakland – leads to the creation of at least 10 full-time jobs.
To that end, Henderson's company, San Francisco Regional Center, engaged in a series of business ventures of varying degrees of development and solvency, including a skilled nursing center in East Oakland, a warehouse and logistics company near the Port of Oakland, a series of call centers in downtown Oakland, and a grocery store project in West Oakland.
But Henderson allegedly diverted much of the funds into real estate investment, including $1.3 million in funds raised for the nursing center to purchase the historic Tribune Tower in 2011 and $346,000 raised for his call center business to purchase a $1.4 million home in the Upper Lakeshore neighborhood of Oakland.
He also diverted funds into unrelated business ventures, including two restaurants with restaurateur Chris Pastena: the Tribune Tavern at the base of the Tribune Tower and high-end Italian restaurant Lungomare in Jack London Square. Pastena later sued Henderson and ended up with sole control of Lungomare. The Tribune Tavern was shut down by a court-appointed receiver in 2017 and Pastena was tapped by the building's new owners to re-open it.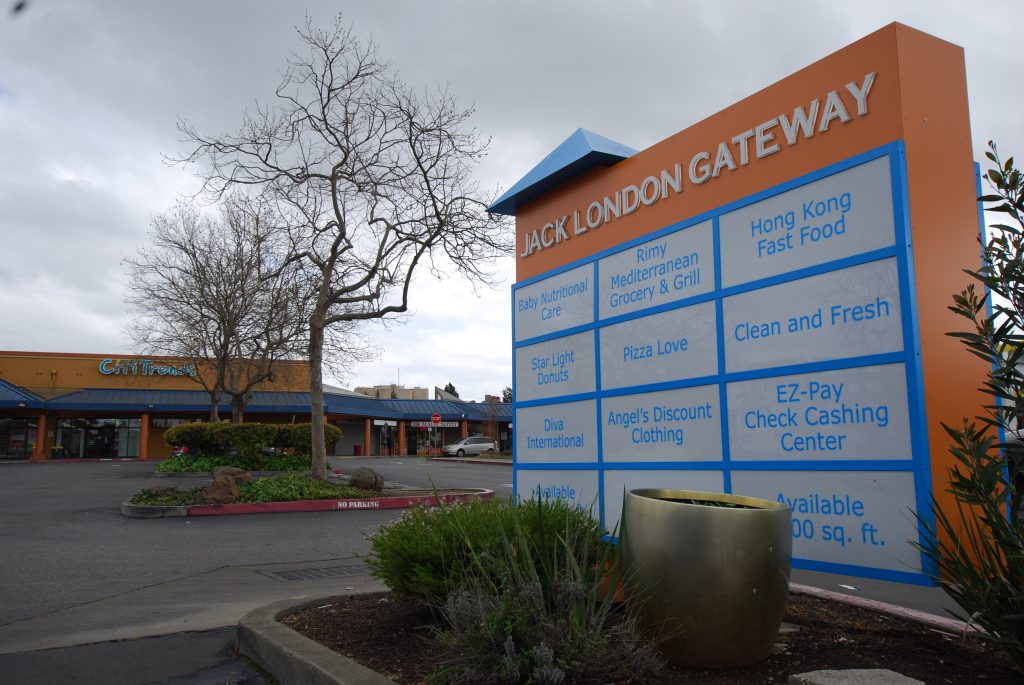 Henderson was also sued by his business partner in the call center businesses as well as a community group in West Oakland which had partnered with Henderson to open a grocery store at the Jack London Gateway shopping plaza. Henderson did no work on the grocery store and as a result of the fraud suit, the community group lost control of the property when it was sold by the court receiver last year.
Henderson reached a settlement with the SEC last year which required him to either pay $750,000 in penalties and $650,000 to the court-appointed receiver or lose control of his home.
At the time of the settlement, in an email Henderson scoffed at the idea that he may face criminal charges, saying that similar cases that had been prosecuted were "apples and oranges" with his legal troubles. He did not return a request for comment following his release on Tuesday.
Two other people were indicted along with Henderson. Kexing Hu, also known as Peter Hu, operated an office for Henderson's business in Shanghai, China, and helped solicit investors for Henderson's projects. Most of the investors allegedly defrauded by Henderson were from China but he also received investments from residents of India and Vietnam, according to prosecutors.
Cooper Lee, 42, of Oakland was accused of receiving investor funds from Henderson for unrelated projects. Henderson and Lee were both arrested Tuesday morning. Hu remains at large, prosecutors said.
The EB-5 visa program has been rife with fraud. Kushner Cos., the company controlled by the family of White House advisor and President Donald Trump's son-in-law Jared Kushner, was subpoenaed over its use of the program in 2017. U.S. Sen. Chuck Grassley, R-Iowa, called for the "corrupt, scandal-clad" program to be reformed last year.
Henderson is scheduled to return to court for a status conference on Oct. 1.