A repeat felon tied to an illegal trash hauling operation that was forced to close in West Oakland last month was sentenced to 30 months in federal prison on Monday for dumping dirt and construction debris on federally protected wetlands in Newark.
James Phillip Lucero, 62, was indicted for three violations of the federal Clean Water Act in 2016. Investigators discovered in 2014 that he had been contracting with trucking companies to dump dirt and construction debris on three sites near Mowry Slough in Newark, including wetlands that are part of the Don Edwards San Francisco Bay National Wildlife Refuge.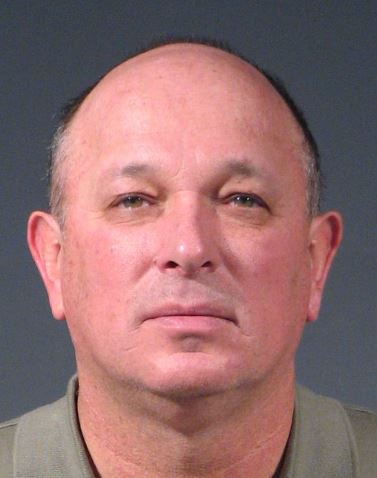 The dumping went on for months until the property owner, the Sobrato Organization, which had been working to develop a housing project and golf course there, found lines of trucks entering and dumping on the property. Lucero had cut a lock on the gate to allow the trucks through. By then, he had dumped 1,800 loads of dirt and debris, according to prosecutors.
The U.S. Attorney's Office had asked for a sentence of nearly four years in prison, saying Lucero had not adequately accepted responsibility for his crime.
"He orchestrated the operation by entering into agreements with approximately 12 different trucking companies to have their trucks dump dirt, construction debris, and other pollutants onto the property in question, which included more than 13 acres of federally protected wetlands and/or other waters of the United States, all for the purpose of making money," prosecutors wrote in a sentencing memorandum.
As I reported in the East Bay Express, Lucero had previously been convicted of bribing landfill operators in San Jose. He spent nearly a year in prison and was paroled in 2015.
While fighting the federal criminal case, Lucero went to work
in Oakland for Moacir Santos, who was allegedly operating an illegal trash hauling business out of a warehouse at 2850 Poplar St. in West Oakland. Neighbors of the warehouse complained that Santos was polluting the air by not mitigating dust as he sorted and broke down construction debris.
A Bay Area Air Quality Management District inspector found that he'd installed a large exhaust fan in the roof and was blowing dust directly into the neighborhood.
While working for Santos, Lucero would at times speak with inspectors or investigators, but would introduce himself as "Jim Wolf" rather than by his true name, according to court filings.
The city of Oakland sued Santos last year, saying he was operating without a permit. He reached a settlement with the city and moved out of the warehouse last month.
Lucero was handed the 30-month sentence for dumping on the Newark wetlands by U.S. District Judge Haywood Gilliam at a hearing on Oakland on Monday. He was ordered to surrender on April 22.
A restitution hearing is scheduled for May 28 where Lucero could be ordered to pay the Sobrato Organization up to $6.7 million to clean up the site.