The family of a man who died in June after he was arrested by Fremont police and chained to a cell door in Santa Rita jail filed a claim against Fremont and Alameda County on Monday alleging that both agencies played a role in his death.
Christian Madrigal, 20, died in a hospital five days after his family called 911 to request he be placed a mental health hold. He was allegedly restrained in the jail under orders by Alameda County sheriff's Lt. Craig Cedergren, who was warned that the use of restraint was against sheriff's office policy, as I reported in the East Bay Express in August.
Cedergren was placed on administrative leave pending the outcome of investigations by the Alameda County District Attorney's Office and the sheriff's office. Sheriff's Sgt. Ray Kelly confirmed on Monday that Cedergren remains on leave.
Burris called for the civil rights division of the U.S. Department of Justice to conduct a pattern and practice investigation of the jail and the sheriff's office because of the number of recent allegations of civil rights abuse – including allegations of medical neglect, excessive force and torture.
"I'm feeling that there's something rotten in the Alameda County Sheriff's Department," Burris said. "I believe that given the number of cases we are having and others are having that maybe this case should be an impetus for a federal investigation."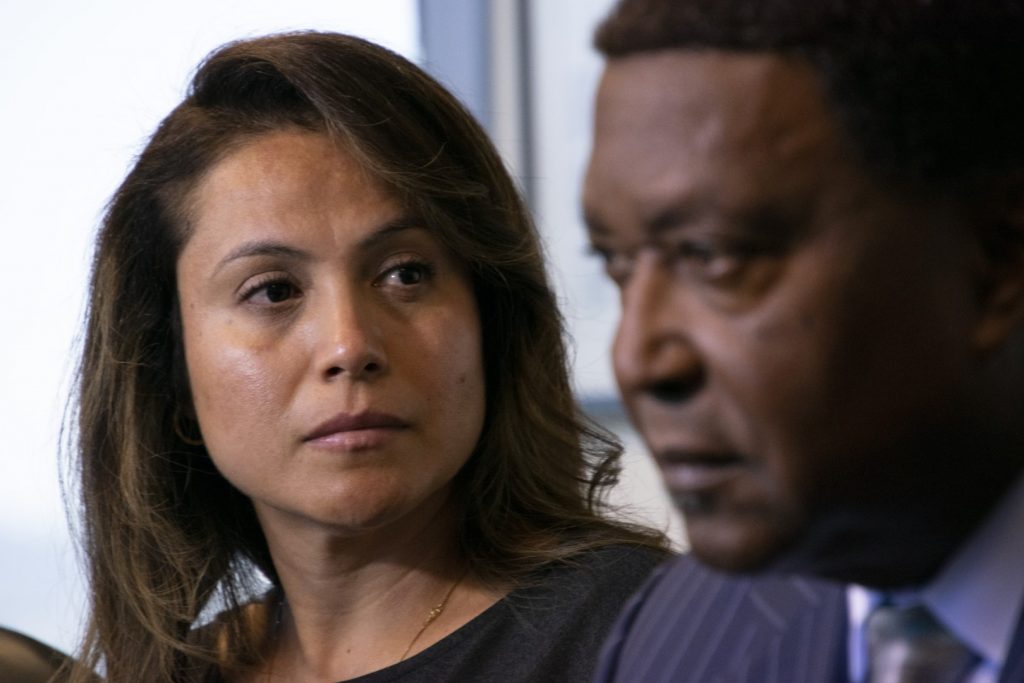 The claim is the first time Madrigal's name was made public and details new allegations about his arrest and cause of death. It makes new allegations against Fremont police, saying that Madrigal had been beaten at some point. But civil rights attorney John Burris admitted during a news conference Monday that Fremont police and the Alameda County Sheriff's Office have released so little information about the incident it is unclear when or where Madrigal received his injuries.
"Christian suffered a horrific death," said Adante Pointer, an attorney with Burris' office. "This is a situation where the system failed Christian and his family at every turn. Christian deserved and needed medical attention. Instead he was met with callousness. His medical condition was met with indifference. And then when he was in the hands of the sheriff's department, they elected expediency over preserving his life."
Fremont police spokesperson Geneva Bosques said that the allegations of excessive force by Fremont police were false.
"All interactions involving Madrigal were captured and recorded on various camera systems," she said in a statement. "Our Department will be contacting John Burris to discuss his request to view and release the video."
According to his family's attorneys, Madrigal had no criminal history before June.
But he apparently suffered from an undiagnosed mental illness and was arrested in a bizarre incident at Mineta San Jose International Airport on June 6. San Jose police said he had walked past the screening area without a boarding pass that morning and resisted when officers tried to take him into custody. Madrigal was Tased and police said he was found to be under the influence of drugs.
At some point after his arrest, Madrigal was taken to Santa Clara Valley Medical Center's psychiatric unit. He was discharged two days later and his stepfather Jose Jaime said that staff there had told him that if Madrigal's behavior didn't improve, he would have to return.
Madrigal's behavior worsened and his family called 911 on June 10 to ask for assistance placing him on a mental health hold. Fremont police responded to the call. Jaime explained to the officers that Madrigal was not willing to go voluntarily.
"When we called 911 we were begging for help," Jaime said. "And it would be really easy for the police to take him to a hospital."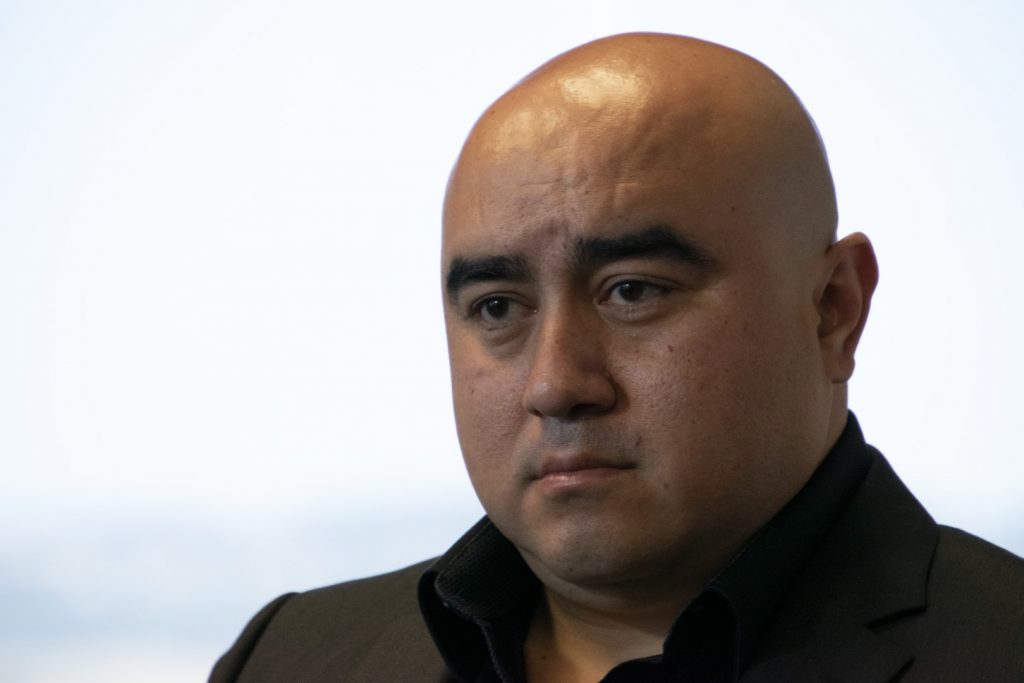 Fremont police took him into custody but, according to Burris, the officers did not find sufficient cause to place him on a mental health hold and took him to Santa Rita Jail. The claim alleges that Fremont officers beat Madrigal, used a chokehold on him and placed him in a full-body WRAP restraint device.
Once in Santa Rita, sheriff's deputies denied Madrigal's parents access to him, according to his family. Jaime said that they asked deputies at the jail to evaluate Madrigal and said he would cover any costs necessary to take him to a hospital.
A supervisor at the jail, whom people with knowledge of the incident identified as Cedergren, ordered Madrigal chained to his cell door. According to the sources, Cedergren's subordinates warned him that the use of restraints was against sheriff's office policy, but Cedergren ordered them to do it anyway.
Madrigal was later found with the chain wrapped around his neck. Burris said he thinks that Cedergren could be criminally charged for manslaughter since he disregarded his department's policies and negligently put Madrigal's life in danger.
"The mother and father went to Santa Rita and said, 'help him, he needs help, watch him closely,' but instead he was put in a cell by himself with a chain. The chain was locked around the door," Burris said. "And ultimately he used that chain to attempt suicide."
Madrigal was taken to a hospital with bruises on his chest, abdomen, back, legs, feet, arms, shoulders and neck, according to medical records released by Burris's office. He was bleeding internally from his liver and spleen and had suffered brain damage from lack of oxygen. He was determined to have no brain activity and declared dead on June 15.
Burris called for the release of videos of the incident from both Fremont police and the sheriff's office and an autopsy report. But the sheriff's office has kept information about such incidents secret for long periods of time. Video and the coroner's report relating to the death of Dujuan Armstrong in June 2018 – which was also linked to the use of restraints – have still not been released, despite pleas from his family.