When police in Sacramento, California, stopped to help a Walgreens security guard detain a 12-year-old boy in April, the boy repeatedly asked, "What did I do?"
The officers didn't answer him and forcibly pulled his arms behind his back to handcuff him.
"Stop resisting," they told him. "If you resist, it's going to be a problem."
The boy was indignant and continued to ask why he was being arrested. As they walked him toward a patrol car, he apparently spit on an officer's backside.
"Yeah, I spit on you. How do you like that?" he asked.
The officers then forced him to the ground, face-down, and placed a white mesh bag over his head. By that point, a bystander was recording the encounter, and others watching were confused why the officers put what looked like a white plastic shopping bag over the boy's head.
"I can't breathe," the boy said. "Take this bag off my head."
The boy, who was not identified because of his age, was eventually cited for battery on a police officer and resisting officers. He was released to his mother. Sacramento police Sgt. Vance Chandler said in an interview that the security guard chasing the boy had suspected him of recent shoplifting and trespassing incidents at nearby businesses, but police were unable to establish probable cause to arrest him for that.
Video of the encounter was posted to the Black Lives Matter Sacramento Facebook page and shared thousands of times. In response to the attention, Sacramento police released a statement along with body camera video of the encounter. The statement explained that the mesh bag was a "spit mask," which is used to prevent suspects from spitting on officers during an arrest or while in custody.
Spit masks — or spit hoods — have been used by law enforcement officers for years, often in jails and prisons. Most are made from nylon mesh that loosely cover a person's head with an elastic band to keep it affixed around their neck. Some have plastic that covers the mouth and nose portion. Spit hoods can be purchased online for as little as $2.75 each.
Despite that they've been linked to in-custody deaths, police departments often don't have a written policy governing when and how spit masks should be used. Sacramento police, for example, have no policy.
The justification for their use is at times fraught with misinformation and perpetuates stigma about the spread of infectious disease. Their use by U.S. police has received little attention. But they are highly controversial in the U.K., where a debate has raged for years about equipping officers with them in London.
Often no spit hood policy
There are several ways that spit hoods can contribute to in-custody deaths. Their use in conjunction with other restraints can lead to asphyxiation. By covering a person's face, the mask makes it more difficult for first responders to monitor their breathing. At times suspects might bleed or vomit into the mask, clogging the mesh so they're unable to breathe. And it can be dangerous to restrain a suspect on their stomach, particularly when they're wearing a spit mask.
Some departments have enacted policies to prevent injury or death from spit masks, but they often fail to account for the range of possible injury.
For example, in Pleasanton, California, the Police Department has enacted a spit hood policy drafted by Lexipol, a private company that provides policies to 95 percent of California law enforcement agencies. The policy sets some restrictions on spit hoods, such as after the person has vomited or been sprayed with pepper spray.
It does not, however, have any restrictions on the use of spit hoods on children nor placing a spit hood on a suspect who is restrained on their stomach, like how Sacramento police restrained the 12-year-old boy.
Lexipol's policy language also does not set restrictions on how and when spit hoods can be used in combination with other restraints, which led to at least two in-custody deaths in Alameda County last year, including in Pleasanton. Both men were killed when police placed them in spit hoods as well as the Wrap, which constricts a suspect's whole body and pulls them into a seated position.
In Pleasanton, a manager at a Raley's grocery store called police on Aug. 1, 2018, and reported that a man was inside the store acting erratically, slamming a shopping cart and breaking liquor bottles, police said. Pleasanton police officers found 38-year-old Jacob Bauers outside the store. According to an account of body-worn camera video included in Bauers' autopsy report, Bauers became combative when police detained him. At least one officer Tased him and they placed him in a Wrap and spit hood. He was taken to a hospital and died. "You are suffocating me," he yelled as police placed him in the restraints, according to the account.
At the request of Bauers' family's attorney, Dr. Cyril Wecht conducted an independent evaluation and concluded that Bauers died as a result of the restraints, including "decreased access to breathed air due to the spit mask." Those same attorneys filed a wrongful death lawsuit against the police department in June.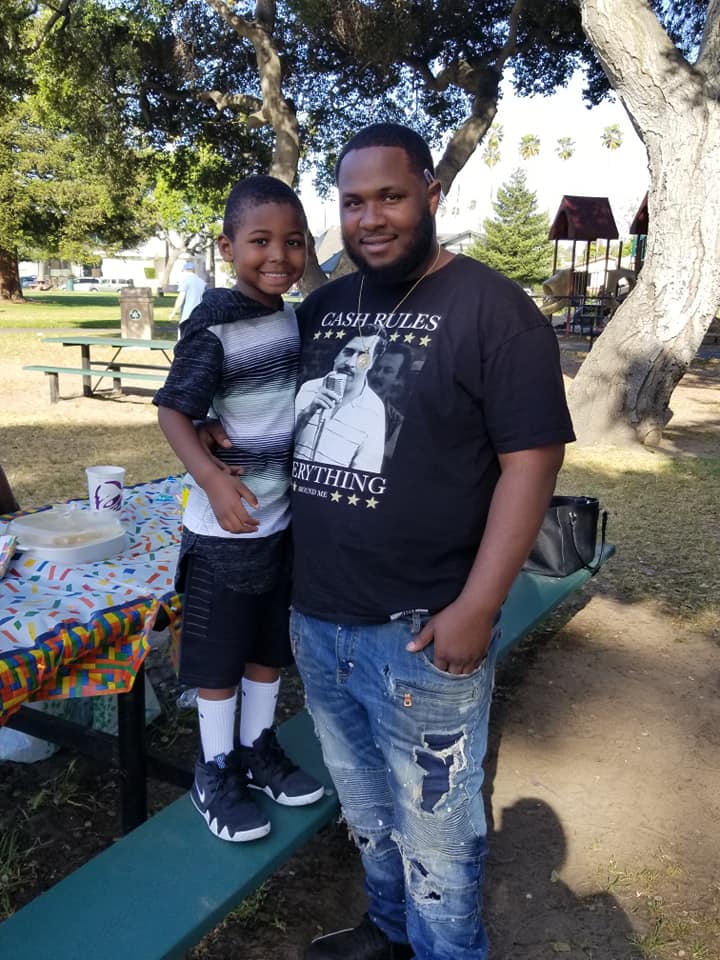 The Alameda County Sheriff's Office had no spit hood policy prior to death of Dujuan Armstrong in Santa Rita Jail in June 2018. The sheriff's office, which runs the jail, enacted its first spit hood policy in May of this year, nearly a year after Armstrong's death, and updated its restraint policy.
Armstrong had been booked into the jail to serve a weekend sentence. The morning after he entered the jail, he was behaving erratically and exhibited increasingly bizarre behavior throughout the day. Deputies decided to take him to the jail's outpatient housing pod for medical evaluation. But Armstrong fought with the deputies on the way and after a struggle he was placed in the Wrap and spit hood. Once he reached the outpatient unit he wasn't breathing. An autopsy found he was suffocated by the restraints.
Police in Berkeley, California, used spit hoods with no policy for over a decade. The city enacted its first spit hood policy this year, also drawing language from Lexipol.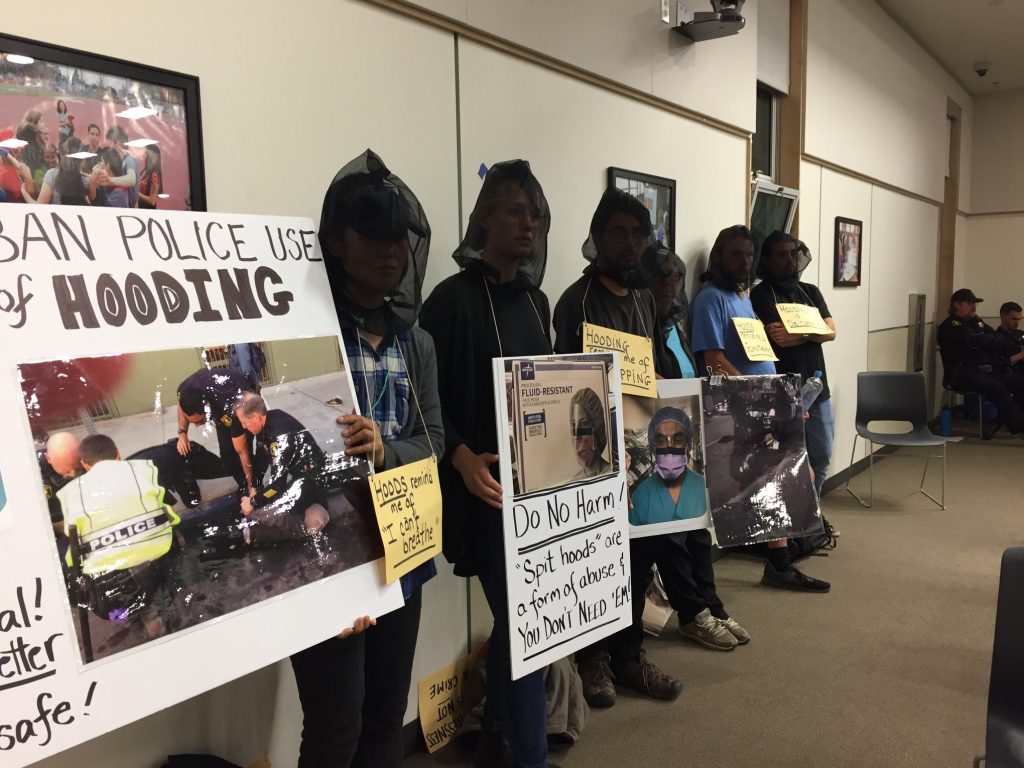 On July 9, the Berkeley City Council considered banning the use of spit hoods altogether. At the meeting, Boona Cheema, chair of the mental health commission for the cities of Berkeley and Albany, advocated for the ban. "It dehumanizes people and causes ongoing psychological damage and great physical harm," she said.
Spit hoods "can create alarming fear, distress, panic and humiliation," Cheema said. "There is also a risk of death, particularly as there is limited visual ability to observe individuals' face and head while in crisis."
Mayor Jesse Arreguin suggested that Berkeley's policy should specifically prohibit the use of spit hoods on children, as it had been used in Sacramento. To that, Police Chief Andrew Greenwood pointed out that the policy already specifies that spit hoods cannot be used on anyone unless they're suspected of a felony or assaultive behavior on an officer. "It's difficult to imagine a scenario where a small child is meeting all those criteria and their behavior would justify the use of a spit hood," Greenwood said.
And while Berkeley's policy specifies that they should not be used when a suspect is bleeding from the mouth or nose, Berkeley fire Chief David Brannigan acknowledged that the risk to first responders is very low unless the person is bleeding. "Saliva is not a big transmitter of disease, we know that… saliva on your skin, even on a bite, is a low acuity, low frequency transmission," Brannigan said. "But when blood is involved… that raises the escalation."
The council directed the police department to work with the city's Police Review Commission and the Mental Health Commission to determine alternatives to spit masks and make further policy restrictions for their use.
Until then, Berkeley's spit hood policy will remain unchanged.
Deadly and expensive
Deaths involving spit hoods have led to cities paying costly lawsuits across the country. On Nov. 11, 2015, Michael Marshall died in custody of the Denver Sheriff's Department after he vomited in the mask while restrained on his stomach. Marshall was a 50-year-old homeless man who suffered from mental illness. He was arrested for trespassing and held on $100 bail.
The department had no policy for using spit hoods. A supervisor at the jail, Sgt. Michael Newtown, later said that the use of a spit hood on someone who was vomiting was appropriate because the deputies wouldn't want him to "clear his mouth even unintentionally and get it on us," according to a report by the city's independent police monitor.
Deputies and medical staff did not monitor his breathing, which was more difficult because the spit hood obscured his face, the report states. The city later settled a civil suit with his family for $4.6 million.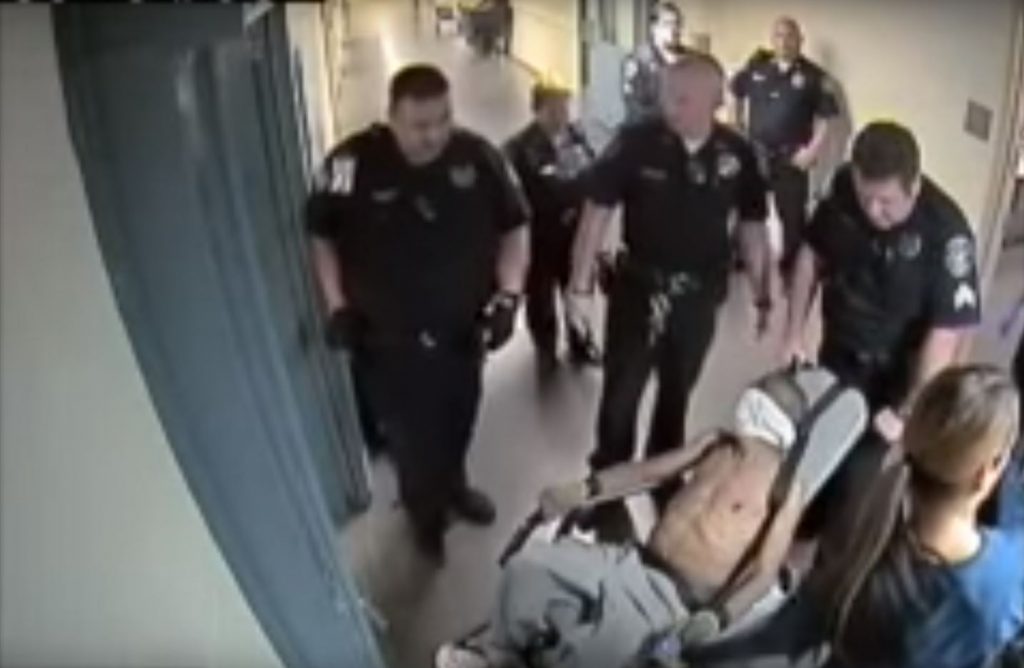 In Midland County, Michigan, a woman settled a civil suit for $500,000 over the 2015 death of her husband, 56-year-old Jack Marden. Deputies used a spit hood on Marden during a struggle and didn't take it off, even when he started gasping for air. He had been behaving erratically, so deputies rushed into his cell and pinned him to the ground.
In 2001, Kevin Bledsoe died in jail when deputies in Jefferson County, Washington, placed a spit hood on him after pepper spraying him. His family settled for $1.6 million in 2004.
In Seattle, in 2013, the city settled a lawsuit for $1.75 million after officers gagged Brian Torgerson with a spit hood during an arrest. They punched and Tased him until he vomited in the hood and choked on his own blood.
Justified by myth
The danger spitting poses to law enforcement is often overstated. One manufacturer, PPSS, advertises that spit hoods protect first responders from "from hepatitis B and C and other infectious diseases such as AIDS."
And while some diseases can be spread through spit, such as influenza or tuberculosis, it is extremely unlikely and maybe impossible for hepatitis or HIV, the virus that causes AIDS, to spread through spit alone.
A 2018 study in the Journal of Viral Hepatitis found that the risk of contracting hepatitis C from spit was negligible and very low for hepatitis B. A study in HIV Medicine found there was no risk of contracting HIV by spitting.
The Avon & Somerset Police in the U.K. apologized in 2017 after stating that the department issued spit hoods to protect officers from HIV and hepatitis. "It was never our intention to reinforce stigma for people living with these conditions," the statement said.
Yet, such misconceptions about HIV and hepatitis are even written in statute and prosecutors pursue harsher punishments for people with these conditions who spit at officers. ProPublica found that at least 35 states have laws that criminalize exposing another person to HIV and some specifically mention spitting. Prosecutors seek harsher sentences for people who spit at officers and later test positive for HIV or hepatitis. An HIV-positive homeless man, Willie Campbell, was sentenced to 35 years in prison in Texas in 2008 for spitting at an officer.
In the U.K., where the use of spit hoods has been far more controversial than in the U.S., the National Police Chiefs' Council acknowledged in a 2017 report that "the risk of transfer of [blood borne viruses] through spitting or biting is very low" but argued that "the impact of infection would be extremely high."
That report cites two cases where officers died of diseases contracted by spitting, but information on both is sparse.
The first was Devon & Cornwall PC Christopher Francis, who contracted a fatal illness after he was spat on during a football match in 1977, according to the U.K. National Police Officers' Roll of Honour. It does not specify what illness he contracted. The second was a series of media reports of the death of Ukrainian Officer Arina Koltsova in 2016. According to the Daily Mail, she collapsed suddenly and had been unaware she had contracted tuberculosis. Little information was provided about the spitting incident or how it was connected to her diagnosis.
In a recent incident in the Netherlands, a police officer who went blind in one eye from gonorrhea said he contracted it when a suspect spat on him. But a court-ordered report found the suspect tested negative for gonorrhea.
In 2012, Canadian Judge F.M. Daunt heard testimony when deciding whether to sentence a woman for a term longer than six months for an assault on an officer, including spitting. Dr. James Irvine told the court that even blood spatter from a person with HIV directly on the inner nose and mouth had a 0.09 percent risk of transmission. If it landed on the skin, the risk was negligible. In an order, the judge wrote that there was "no evidence before this Court of any documented, verifiable transmission of any disease to a police officer in a spitting incident."
"Those who get arrested on a regular basis know the police are terrified of getting spit on," Daunt wrote. "If we want to deter suspects from spitting on police officers, we need to educate these officers about the real risks involved, and not perpetuate their anxiety by repeating urban myths."
Controversial in U.K.
While the use of spit hoods has received little scrutiny in the U.S., in the U.K. they have been highly controversial, where Amnesty International has opposed their use for years and said they can constitute a human rights abuse.
When the Metropolitan Police Service, London's largest police agency, announced it was beginning to equip officers with spit hoods in 2016, Oliver Feeley-Sprague, Amnesty International's U.K. program director for military, security and police, issued a statement calling the devices "cruel and dangerous."
"There needs to be detailed national guidance on the use of spit hoods, and we need… proper training and monitoring of their use put in place," he said.
Following a pilot period that ended last year, Met Police had intended to continue to use spit hoods only in custody suites, a holding cell in British lexicon, and not deploy them to frontline officers. But the agency reversed the decision in February, announcing that their use would be expanded.
"Placing a bag over one's head and depriving them of the full ability to have control of their senses can constitute cruel and degrading treatment or torture," Feeley-Sprague said in an interview. "There have been examples where they've been used for prolonged periods and saliva has clogged the mesh and the person has become asphyxiated."
Told about the Sacramento police using a spit hood on a 12-year-old boy, Feeley-Sprague was unequivocal: "Under no circumstances where I can envisage should you put a spit hood on a 12-year old individual."