After San Francisco Public Defender Jeff Adachi released surveillance footage of a brutal beating of a man by Alameda County Sheriff's deputies following a lengthy pursuit in 2015, the public outcry led to another startling disclosure: None of the deputies involved had turned on their body-worn cameras. Alameda County Sheriff Gregory Ahern also revealed that, according to the sheriff's office policy at the time, the deputies weren't required to turn on their cameras.
Ahern promised reform—that the sheriff's office would draft a new policy, get cameras for all deputies, and make them use them. But nearly two years after that beating, the sheriff's office still has not fully implemented a body-worn camera program, and hundreds of deputies still don't have cameras.
Public records and interviews also show that even though the department has deployed hundreds of cameras since 2012, sheriff's deputies have rarely used them during deadly force incidents. In fact, of the 21 shooting cases involving 26 deputies since the program started, the sheriff's office has been unable to provide any evidence that the deputies who fired their weapons ever made use of a body-worn camera.
And the cameras are still apparently of limited use in deterring misconduct. In September, Alameda County prosecutors charged four deputies with assaulting inmates in Santa Rita Jail in a case in which an inmate threw urine and feces on other prisoners. When one of the deputies, Justin Linn, tried to cover up the crime by passing along a message to a rival gang that one of the victims was a "snitch," the first thing the deputy did was take off his body camera, according to court documents.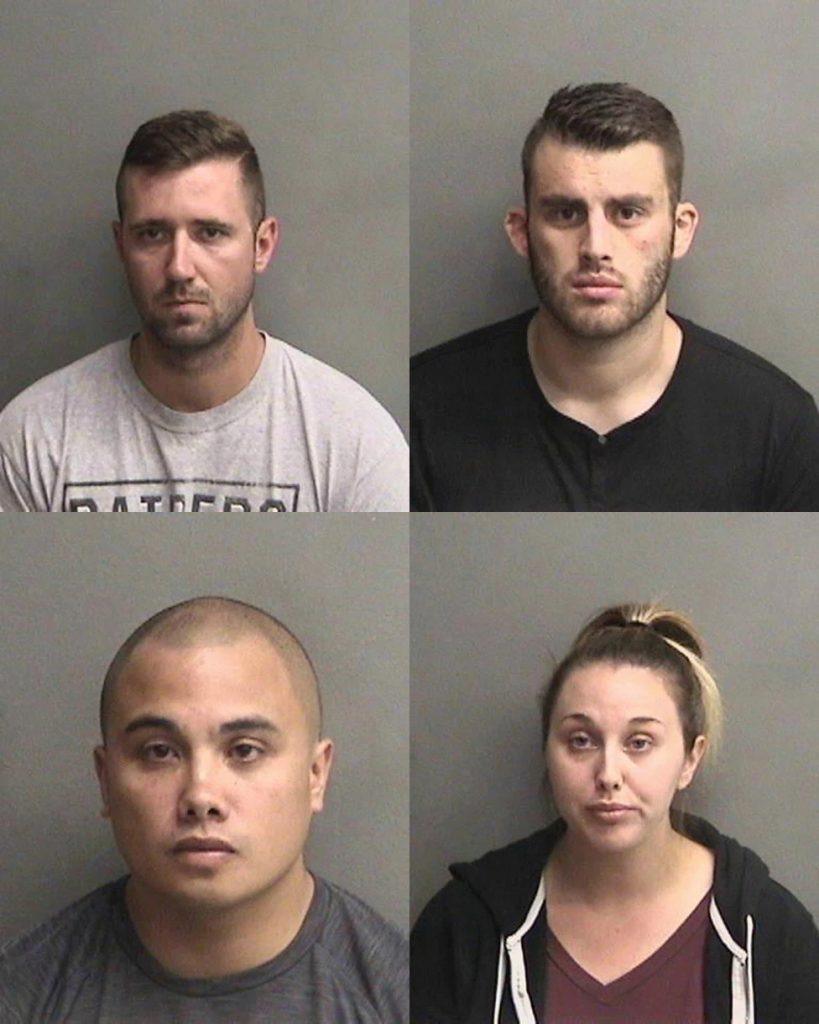 Despite the shortcomings of the sheriff's body-camera program, it was actually an early adopter. It started its program late in 2012, well before the shooting of Michael Brown in Ferguson, Mo., kicked off the Black Lives Matter movement and President Barack Obama's Justice Department touted cameras as a key accountability tool.
The program grew steadily over the next few years, and by August 2016, the sheriff's office had purchased 816 body cameras for its roughly 1,200 deputies. But Sheriff's Lt. Dan Brodie, who has been working on the body-worn-camera implementation, said all those cameras were never in service at the same time, because many had to be replaced due to the fact that they were either nonfunctional or out of warranty. He estimated that at its peak, the sheriff's office deployed about 500 operational cameras.
Still, the department had enough cameras that by the time deputies were recorded by a surveillance camera beating Stanislav Petrov in San Francisco on Nov. 12, 2015, each of seven deputies and a sergeant present for his arrest were equipped with cameras. Yet none of them turned their cameras on. The surveillance video shows two deputies, Luis Santamaria and Paul Wieber, catching up with Petrov after a foot pursuit, taking him to the ground, and beating him repeatedly as other deputies arrive.
Ahern fired Santamaria and Wieber, and San Francisco prosecutors charged them with assault under color of authority, battery with serious bodily injury, and assault with a deadly weapon. Their cases are still pending.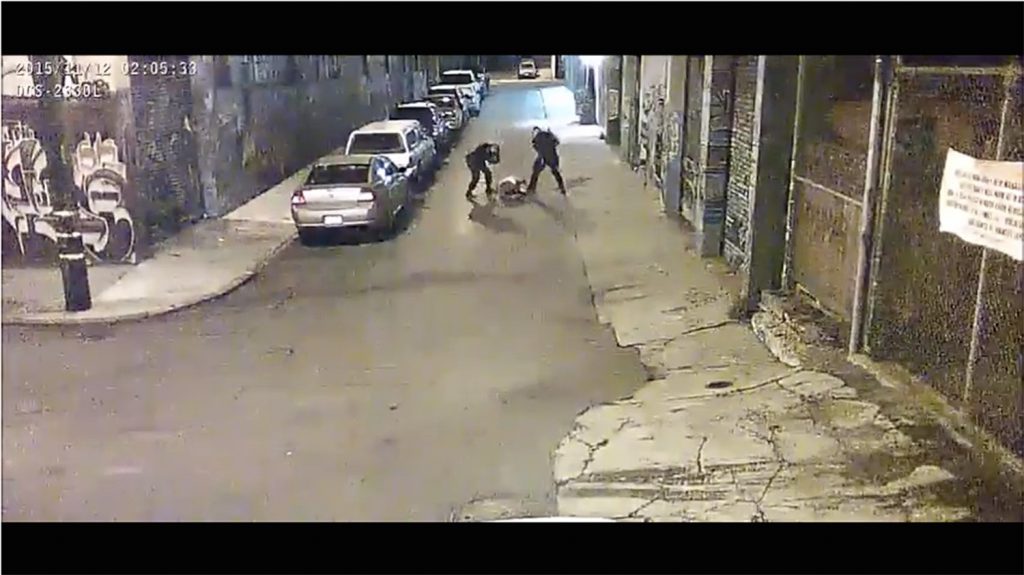 According to invoices obtained by the magazine through a series of public records requests, by the time of the Petrov beating, the sheriff's office had purchased at least 336 body cameras at a cost of $301,210.05. The invoices that the sheriff's office provided were incomplete, however.
The fallout from the Petrov incident prompted the department to implement a new body-worn-camera policy after analyzing best practices suggestions from the U.S. Justice Department, the American Civil Liberties Union, law enforcement unions, and others. The sheriff's office adopted its new policy on June 15, 2016, and it's largely similar to those in other Bay Area departments.
The policy requires deputies to turn on their body cameras in most interactions with the public, including traffic stops, when serving warrants, during pursuits, and any incidents involving use of force, with a few exceptions, like when taking statements from sexual assault victims. It directs supervisors to make sure deputies use the cameras, though it doesn't spell out any specific discipline if they fail to do so. At a press conference after the Petrov beating, Ahern said he would fire any deputy who wasn't activating and wearing body cameras.
The policy also requires an annual audit of the body-camera program, but more than a year after adopting the policy, the sheriff's office has yet to conduct an audit and has no plans to do so until at least November 2018. That's because the sheriff's office has yet to finish implementing the program.
According to Brodie, the delay is largely due to efforts to switch from its previous camera provider, VIEVU, to a new provider, Axon. The sheriff's office only started deploying Axon cameras in June and as of early September had assigned 466 cameras, but only 200 are in active use.
Brodie also noted that the program's implementation has been further delayed by the fact that data collected by the new cameras can't be stored on site. The Axon cameras record in high definition, and the sheriff's office has been accumulating about 2 gigabytes of video per camera per day. The 200 new cameras in active service have accumulated 1.86 terabytes of data already. The sheriff's office previously stored the accumulation of data in an on-site server, but with the new Axon cameras, it has had to switch to a cloud storage—Evidence.com. Brodie said they are also still working out the details of how to securely upload the massive amount of data being collected.
While the footage collected is subject to the California Public Records Act, the law provides extremely broad exemptions for disclosure when video is part of an ongoing law enforcement investigation.
Brodie said he expects all 1,200 deputies to be assigned cameras by November. In the meantime, some deputies are continuing to use the VIEVU cameras, and there are about 700 total cameras in use. Sheriff's officials said they could not provide records of which deputies were assigned cameras or when, so who had them during deadly force incidents is largely unclear.
But an Alameda County District Attorney's office report reveals that during the deadly shooting of an unarmed man in 2014, three sheriff's deputies present had cameras and none turned them on. The deputies were assisting an Oakland police operation, and while the sheriff's deputies didn't turn on their cameras, all the Oakland officers interviewed by the DA's Office did.
A DA's report from Oct. 20, 2015, cleared Deputy Derek Thoms in the Aug. 3, 2014, shooting of Jacorey Calhoun in East Oakland. Thoms, a dog handler, had responded after a pursuit of a robbery suspect by Oakland police to assist with a backyard search.
After Thoms lost control of the dog, and it hopped over a fence, he scrambled after it, saw Calhoun coming toward him with the dog biting him, and shot him dead, according to the report.
As the shooting happened, Oakland police Officer Miguel Masso—who had killed Alan Blueford in a controversial shooting two years earlier—was on his way over the fence and was the only witness to the shooting. Masso had activated his body camera, but police said it malfunctioned, and technicians were unable to download its data. Thoms never turned his on, and neither did two other deputies present, Shaun Corey and Huy Nguyen.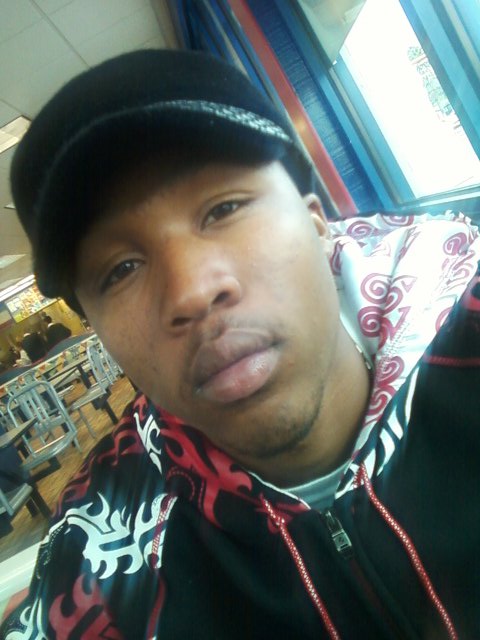 A review of DA's Office reports on fatal shootings revealed only one shooting involving a sheriff's deputy that was recorded on a body worn camera: on March 30, 2013, a few months after the sheriff's office program started.
In that incident, Broderick Alan Huggins was shot by Deputy Eric Larson following a traffic stop in Oakland. Huggins had refused to get out of his SUV and was struggling. Larson jumped into the car and was trying to get him out when Huggins sped forward, eventually crashing.
Larson had a camera, but didn't activate it during the stop, and it wasn't on when he shot Huggins. However, Deputy Robert Young activated his camera and captured the shooting from outside the SUV. Santamaria, now facing charges for the Petrov beating, was also outside and fired on the SUV, missing Huggins and shooting Larson in the foot. It's unclear if Santamaria had a body camera then.